Jobs
Consumer Foods

Walnut Creek, CA, USA

TBD

Salary

Full Time
Full Benefits· Healthcare FSA · Jack Hume Scholarship Program · Life & AD&D · Education Assistance · Adoption Assistance · Matching Gifts for Education
---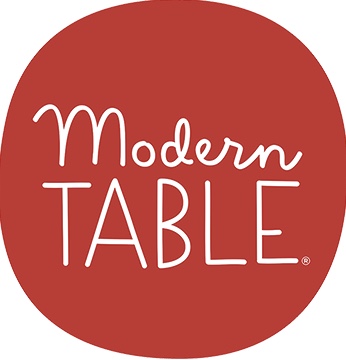 Who We Are
Modern Table is a scrappy startup that lives inside an eighty-five-year-old food company. We have the ambition and resources to be a significant player in plant-based foods. We compete in large, sluggish categories like pasta and mac & cheese that are ripe for disruption. Our home is in Walnut Creek in the Bay Area and we are part of Basic American Foods, a privately held company with a deep penetration of the Retail and Foodservice channels.
What We Need
Modern Table needs to establish a sustainable model and scale the business from a base of good distribution and proven food. To do this, we're looking for a Sr Brand Manager with;
Sound brand management fundamentals

. You know your way around a P&L, can quickly spot the key takeaways from a Nielsen report and are at ease managing complex innovation and marketing projects

A 'roll up my sleeves and get the work done' mindset

. We're a small team. This role interacts with our CEO and, at the same time, is personally working on the details of fine tuning our instore 'demo' kit.

Experience in the $0 to $15mm stage

. We're clear on who to target and our food wins against the competition. Now, we have to work the purchase funnel with great social content, influencer programs, price promotion, and sampling to build sustainable velocities. You have the grit, the skills, and some real-world experience to successfully navigate this life stage.

A passion for the 'craft' of marketing

. You know the difference between a brand positioning and a marketing insight but you are not just a 'theory' marketer.....you enjoy interacting with consumers, poking around your friends' pantries and can be regularly found in stores asking shoppers why they bought 'that'. You get that marketing is a blend of art and science.
What You'll Do
Lead brand strategy

across product, portfolio, price, pack, and channel. You will have P&L ownership.

Execute projects

within marketing and innovation. Unlike at bigger companies, leadership roles here are a blend of thinking and doing. We find that it leads to better business outcomes and individual development.

Connect the dots

from data to insights to action. We'll give you all the usual and expected data. We'll expect you to supplement that with consumer interaction, using our social fanbase as a resource and other creative ways to understand our consumers.

Own marketing

for Modern Table. We believe in the power of precise targeting, creating high-quality content and putting our food in people's mouths. Our marketing programs cover the gamut from top to bottom of the purchase funnel. You will work with a digital agency and an e-commerce agency.

Lead a team of one

a resourceful Associate Brand Manager who is hungry for development. You will represent the brand

Partner closely

with other functions. You'll work directly with Sales Managers who own customer relationships and collaborate with them on pricing and promotion strategy. Our R&D and Operations team are remote. You will spend a lot of time on Skype video or phone calls.
What You'll Bring
Passion for our mission to help create mealtime victories with our food, brand and customer experience

10+ years of consumer-packaged goods brand management experience (Natural or Healthy Brand preferred)

Thrive in an entrepreneurial environment, can be scrappy and tenacious while also building consensus

Bachelor's degree required, MBA preferred

Strong analytical and problem-solving mindset and skills with both numbers and consumer insights

Solid fundamentals: packaging, social media, shopper promotions, coupons, demos, influencer programs

Familiarity with channels: natural, food, mass, club (Costco) and experience working with data (SPINs, Nielsen)

Experience managing multiple projects from concept through completion with a cross-functional team & limited direction

Outstanding written and verbal communication skills

Ability to anticipate needs, innovate, multi-task and excel in a fast-paced environment

A presence and energy that inspires belief in cross-functional partners in the face of challenges
We are an equal opportunity employer.